Pink Floyd
The Band, The Myth, The Legend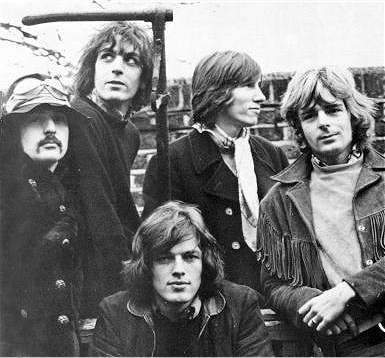 Syd Barrett, Roger Waters, David Gilmour, Nick Mason, Rick Wright, together at times, great always.
Pink Floyd was really 4 bands, in the beginning it was Syd, Roger, Rick and Nick. Later on, when Syd began his downfall, David joined the group. After Syd left, David remained. After a long successful career with The Floyd, Roger left to pursue a solo career, but the band carried on.
Pink Floyd is most famous for the albums The Wall and Dark Side of The Moon. But the band's life was more productive than a mere 2 albums, and spanned more than 1 genre of music.
Syd Barrett Roger Waters David Gilmour Nick Mason Rick Wright
My Favorites:
Piper At The Gates Of Dawn Saucerful of Secrets The Dark Side of The Moon Animals
The Wall The Final Cut Momentary Lapse Of Reason The Division Bell