Henry David Thoreau
Philosopher, Naturalist, Transcendentalist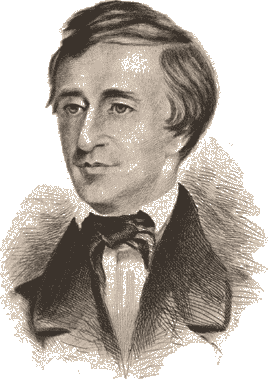 "Go confidently in the direction of your dreams! Live the life you've imagined. As you simplify your life, the laws of the universe will be simpler."
Thoreau was introduced to Nathaniel Hawthorne by Ralph Waldo Emerson.
Emerson took sort of a paternal interest in the young native of Concord, of these authors he is the only native. He often referred to Thoreau as "THE man of Concord".
His most famous works are "Walden" and "Civil Disobedience".
Gandhi and Martin Luther King Jr. said they had been influenced by both of those works.
Thoreau was a stern abolitionist. He wrote many lectures on many different topics. He very much believed in the the freedom of the human soul and body.
http://www.transcendentalists.com/thoreau_works.htm