Ralph Waldo Emerson
Essayist, Poet, Transcendentalist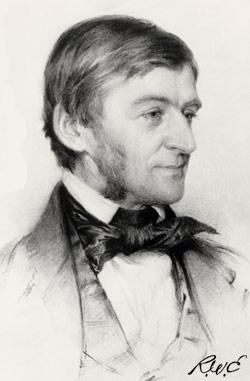 "Be not the slave of your own past. Plunge into the sublime seas, dive deep and swim far, so you shall come back with self-respect, with new power, with an advanced experience that shall explain and overlook the old."
Emerson is most famous for his speaking and his essays. His first publication was "Nature", he had it published anonymously.
Emerson often took walks with Hawthorne and Thoreau in Concord. The piece of land on Walden Pond that Thoreau built his cabin on and inspired the literary work, "Walden" belonged to Emerson.
He graduated from Harvard at the age of 18. Even though his father referred to him as a "rather dull scholar".
His most famous essays are "Nature" and "Self - Reliance". He had many more about the human psyche and personality traits. But he also wrote about life and the world.
http://www.transcendentalists.com/emerson_essays.htm